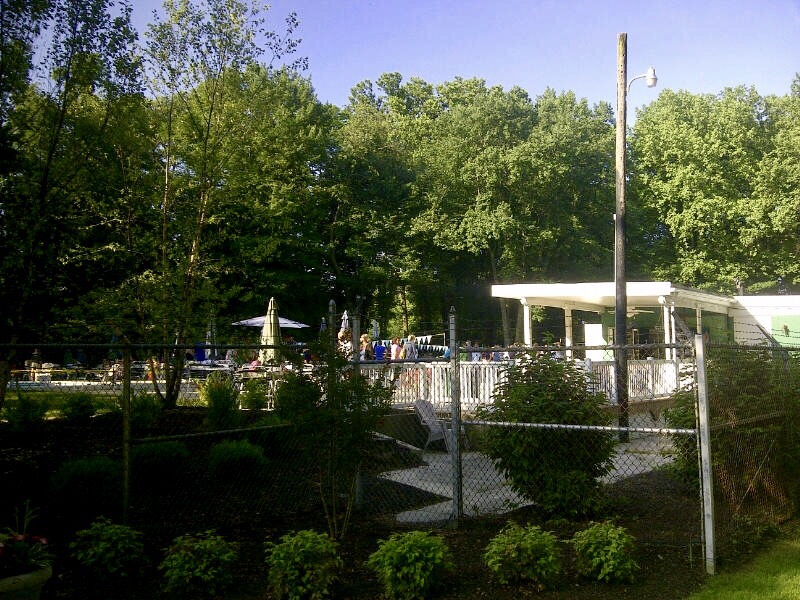 Welcome to the Green Woods Swim Club
Nestled in the woods off of Maple Lane, Green Woods Swim Club is a summer retreat for the entire family!
There is nothing more relaxing that taking a dip in our 25 meter, L-shaped, crystal clear heated pool with diving area.  You and your family  can also engage in one of the many activities available such as beach volleyball, basketball, four square, shuffle board, and ping pong.   Each spring, the pool grounds are maintained & renovated by the fabulous members so it is completely ready for the kick start of Memorial Day weekend.
Summer is the time to blow off some steam and relax with your family & friends.   Take a look at what is offered.
Heated twenty five meter L-shaped pool, with low diving board and tube slide on seven beautiful acres
Sun or shade with the beautiful trees and manicured landscaping
New umbrellas, tables, and lounge chairs that are perfect for a midday nap
Large baby pool for your little ones
Picnic areas with grills and picnic tables (*Green Woods specialty)
Sand volleyball, basketball, and shuffleboard court, ping-pong table, & four-square court
Fifteen minute adult swim each hour at manager's discretion
SCCSL affiliated swim team (former SCCSL Champs!)
First class social calendar (check out events on the social tab of the website)
Swim lessons available as well as a lap lane
You don't want to miss the social activities.  We plan holiday picnics, float nights and more! At Green Woods, there truly is something for everyone.   Make some memories with your family & friends.